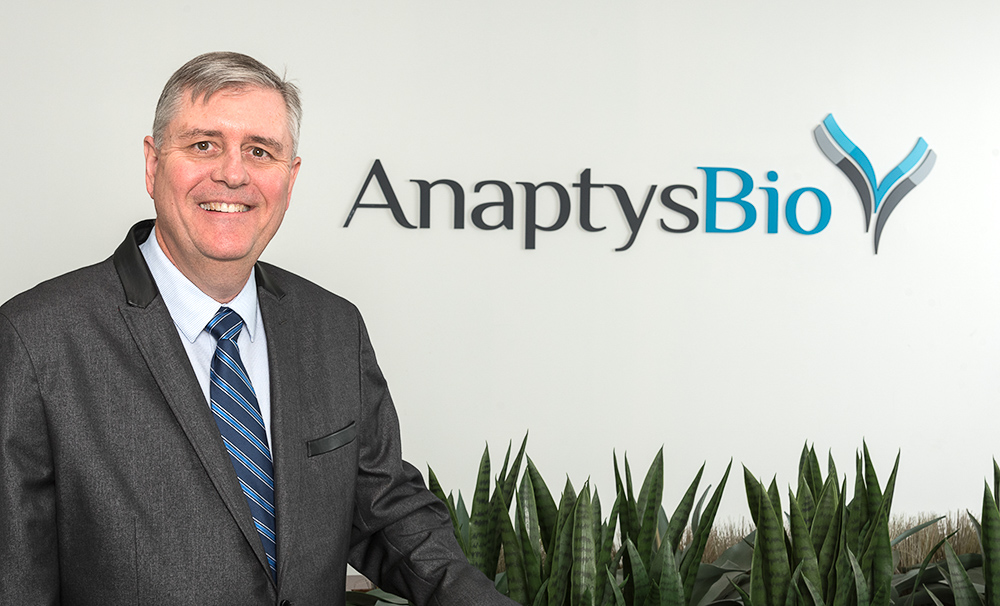 Stephen Parmley, Ph.D.
Vice President, Target Biology
Stephen has more than 30 years of experience in protein engineering, immunology and project leadership. Prior to joining Anaptys, Stephen was director of Molecular Biology at Maxygen and Perseid Therapeutics, were he applied phage display and directed molecular evolution technologies to the generation of novel therapeutic proteins for inflammatory diseases. Previously, he was a researcher and principal investigator at Stanford University and the Palo Alto Medical Foundation Research Institute studying the life cycle and host immunological responses to opportunistic protozoan pathogens. Stephen received his Ph.D. in Biological Sciences at the University of Missouri in the laboratory of Nobel Laureate George P. Smith where he developed the earliest phage display vectors and pioneered the time-honored methods for recursive affinity selection of phage libraries that is still fundamental to the technology.